Press Release
Timely support given to honey production in Samoa.
01 August 2022
Local bee keepers receive financial support to maximize efforts towards honey production in Samoa.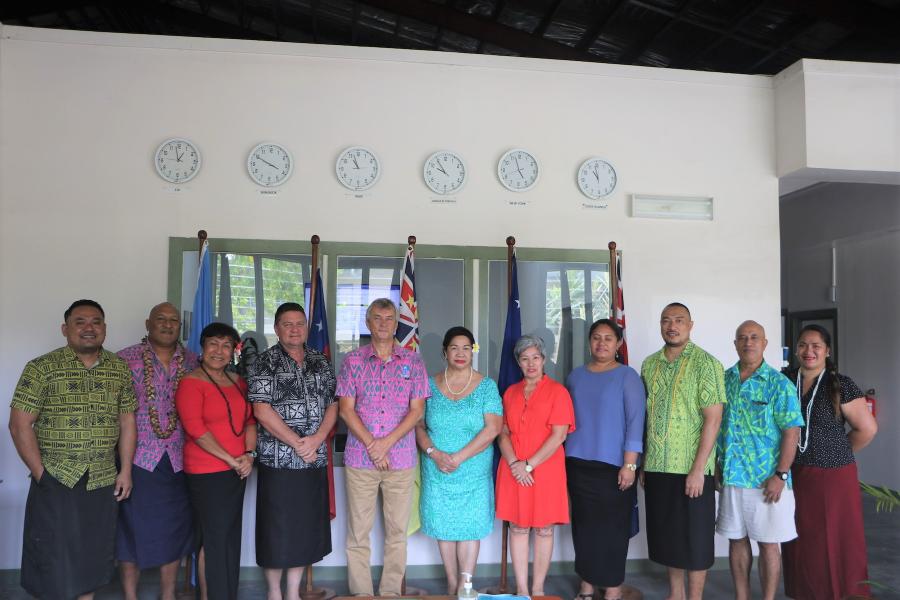 Apia, Samoa – The recently formed Samoa Apiculture Organization (SAO), is the recipient of a financial grant of US$100,000 from the United Nations Development Programme (UNDP) Global Environment Facility Small Grants Programme (GEF-SGP).
The grant will go towards improving the understanding and knowledge of apiculture, capacity development and training of local beekeepers to strengthen knowledge and skills in beekeeping to realize better beekeeping practices and greater production. This in turn will assist in improving the capacity of locally-trained and available expertise on-island to create a sustainable apiculture industry in Samoa.
An inception workshop was held on Wednesday this week to sign a Memorandum of Agreement (MOA) between the organization and the UNDP GEF-SGP, making official the grant handover.
"In light of the global pandemic and everything happening around the world currently, it is imperative that we continue to keep our eye on the environment and climate change. We need to continue to be vigilant in our quest for the protection of our natural heritage, especially in our vulnerable communities. Resilience is built when we build up those who are most at risk. This is where the SGP comes in, and why we are always excited about the work SGP does, working directly with local communities to promote actions and initiatives that benefit vulnerable populations and support efforts on sustainable development. This boost to the local apiculture industry is a great example of this," said Jorn Sorensen, Resident Representative, UNDP Samoa.
SAO currently has more than 40 financial members, with 57% of the membership being women, who are either farmers, growers, hobbyists, or commercial beekeepers. 
According to recently sourced data, Samoa has approximately 400 active hives. Previously, there had been no consistent beekeeping data collection that had been shared within the industry. Data collection for the apiculture industry is a priority area that SAO aims to address by implementing proper data collection and management systems for the organization and its membership. 
"I wish to acknowledge and thank the UNDP Resident Representative, Jorn Sorensen, the GEF SGP National Steering Committee Chair, Nynette Sass, and the National Coordinator, Lilomaiava Filifilia Iosefa, for giving SAO this opportunity. It is important for us to work diligently within our mandate of establishing, maintaining, and improving the apiculture and beekeeping industry in Samoa and we can only achieve this through these types of funding opportunities and building sustainable long-term partnerships and relationships with government and the community," said Richard Wetzell, SAO President.
Key stakeholder partnerships are a priority for SAO for the successful rolling out of the apiculture projects.  Establishing partnerships with established commercial beekeepers and their apiaries is key for SAO, as well as the important partnership with the Ministry of Agriculture and Fisheries towards the establishment of a Community Apiculture Resource and Learning Centre for the future.  
Since its establishment in Samoa in 2003, SGP has supported environment-related programmes, delivering an estimated US$5.2 million dollars for 266 small grant projects on climate knowledge and advocacy, capacity building, financing, technology transfer, adaptation and mitigation.
UN entities involved in this initiative
UNDP
United Nations Development Programme