Press Release
UNDP Samoa Accelerator Lab wins global Japan SDG Innovation Challenge
27 April 2023
Samoa and Zimbabwe are the only AccLabs selected from a pool of 91 UNDP AccLabs across the world for the Japan SDG Innovation Challenge.
Apia, Samoa – In a first for Samoa, the United Nations Development Programme (UNDP) Accelerator Lab (AccLab) has won one, of only two spots, for the Japan SDGs (Sustainable Development Goals) Innovation Challenge. Samoa and Zimbabwe are the only AccLabs selected from a pool of 91 UNDP AccLabs across the world. The Challenge will enable the UNDP Samoa AccLab to implement an innovative project to convert fish skin into sustainable fish leather.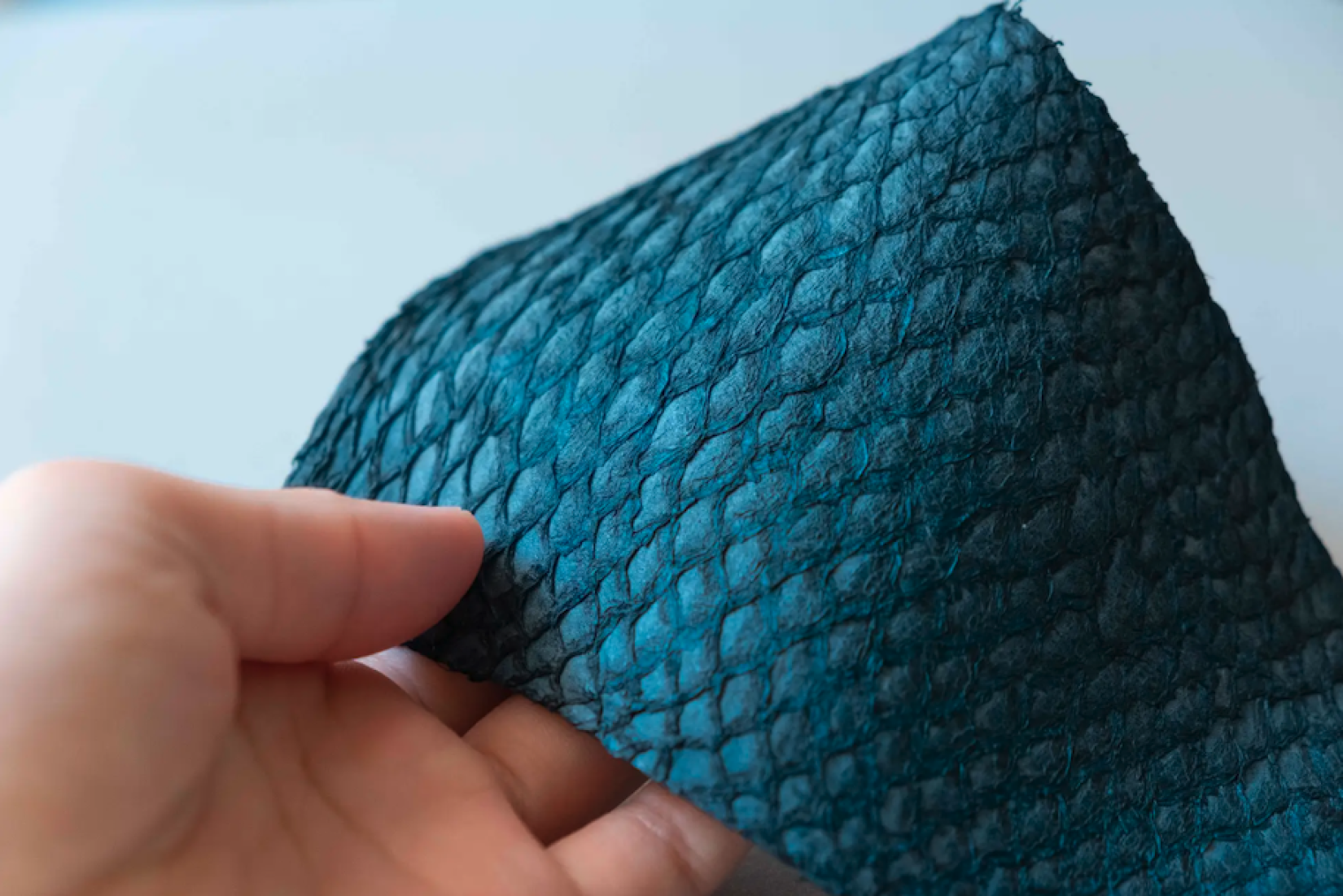 This project aims to maximize the economic benefits of the entire fish caught, instead of just the flesh whilst discarding other fish parts, thus lending the project its name: "100% Fish Use". The fish leather will be manufactured through a sustainable process. The eco-friendly fish leather is an exotic leather and will be an addition to the existing Samoan handicrafts/products such as wallets, business card holders and other items, popular as souvenirs. There is also a huge demand for fish leather overseas and this has the potential to increase additional avenues for export.
The United Nations Development Programme (UNDP) AccLab is partnering with Think Sea Corp, a Japanese company, to implement this project through funding from the Japan Cabinet Office (CAO). This Challenge is facilitated by the Japan Innovation Network. The contract between UNDP Samoa and Think Sea Corps was signed in March 2023 and the project is now ready for implementation.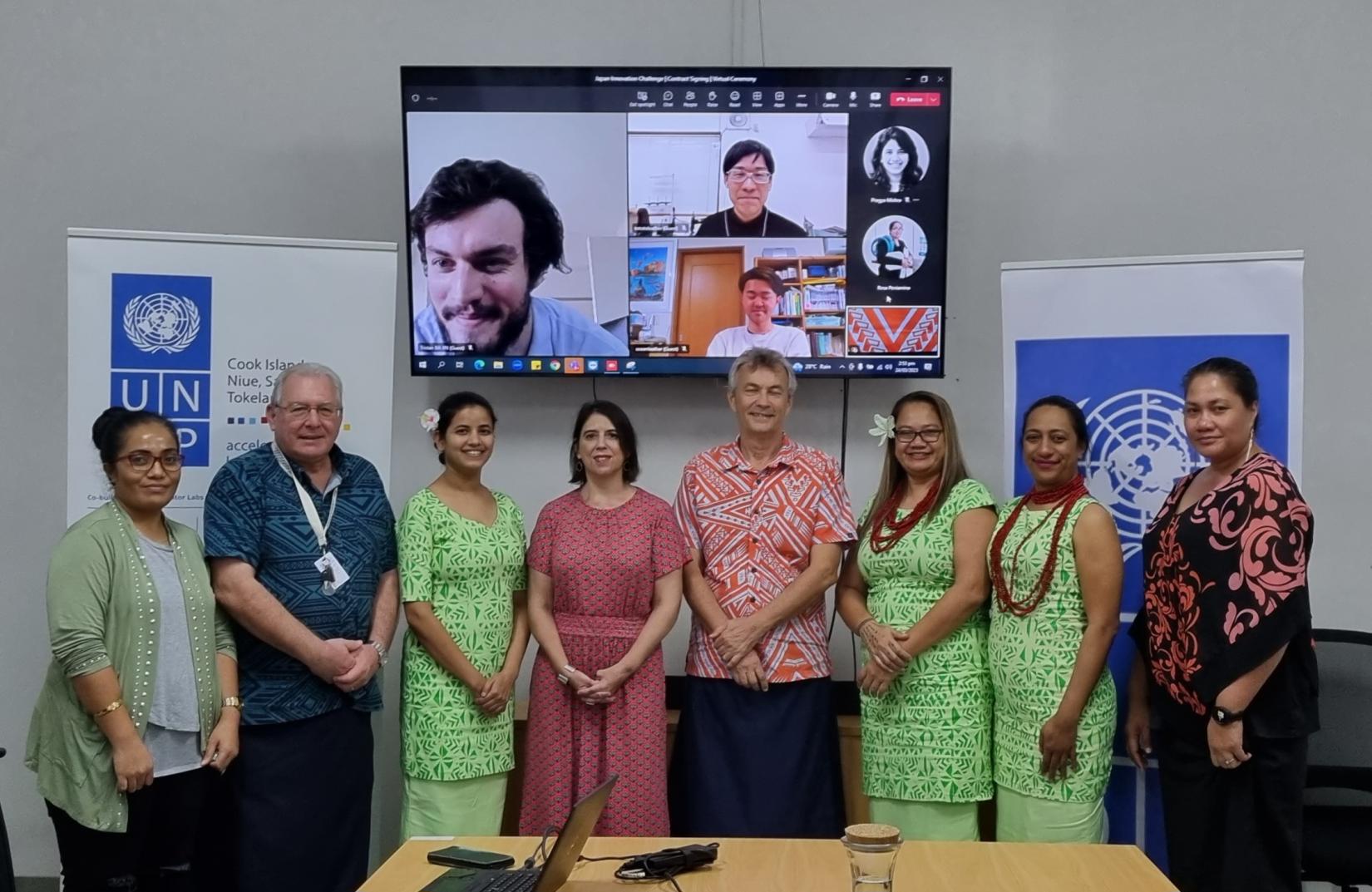 "Over 40 to 60% of the caught fish is currently being dumped or underused. Furthermore, there is very little data on the amount of fish waste generated in Samoa. This project, in addition to assigning economic value to fish waste, will also boost the data on fish waste," said Jorn Sorensen, Resident Representative, UNDP Samoa.
The founders of the Think Sea Corp will spend two months in Samoa to experiment with the fish skin type available locally and create samples of leather. They will also train the target communities on the low-cost process of leather production, enabling communities to take up new entrepreneurial opportunities of producing, utilizing, and selling fish leather.
"We are thrilled to embark on this project to contribute to the protection of the marine environment and sustainable development with the team at UNDP Samoa. As awareness of the importance of marine conservation continues to grow, we take great pride in being able to support sustainable economic development while making use of ocean resources. Through this project, we hope to make valuable contributions to the local communities by leveraging our respective expertise and skills to pursue meaningful impact," said Tomohisa Noguchi, Founder, Think Sea Corp.
The 100% Fish Use project is a critical milestone for Samoa not only in terms of expanding the blue economy, but also a successful example of connecting technology and innovation from the private sector to local contexts, accelerating progress on the SDGs. 
-ENDS-
For media queries, please contact:
Tomohisa Noguchi, Think Sea Corp, totoleather@gmail.com, https://www.tototoleather.com/en
Laufaleaina Lesa, UNDP Multi Country Office, Samoa|Tel. +685 23670|E: laufaleaina.lesa@undp.org
www.ws.undp.org 
 @UNDP in Samoa, Cook Islands, Tokelau & Niue 
 @undpsamoa
UN entities involved in this initiative
UNDP
United Nations Development Programme
UNICEF
United Nations Children's Fund