Press Release
IOM Samoa Launches Project to Strengthen Border Control and Response to Infectious Diseases in Pacific Island Countries
04 May 2023
"Border management is an imperative component of national security. For Samoa, we are extremely happy to embark on this project, working closely with the IOM to upgrade our border management system," said Agafili Tomaimano Shem Leo, Chief Executive Officer, Samoa Ministry of Prime Minister and Cabinet.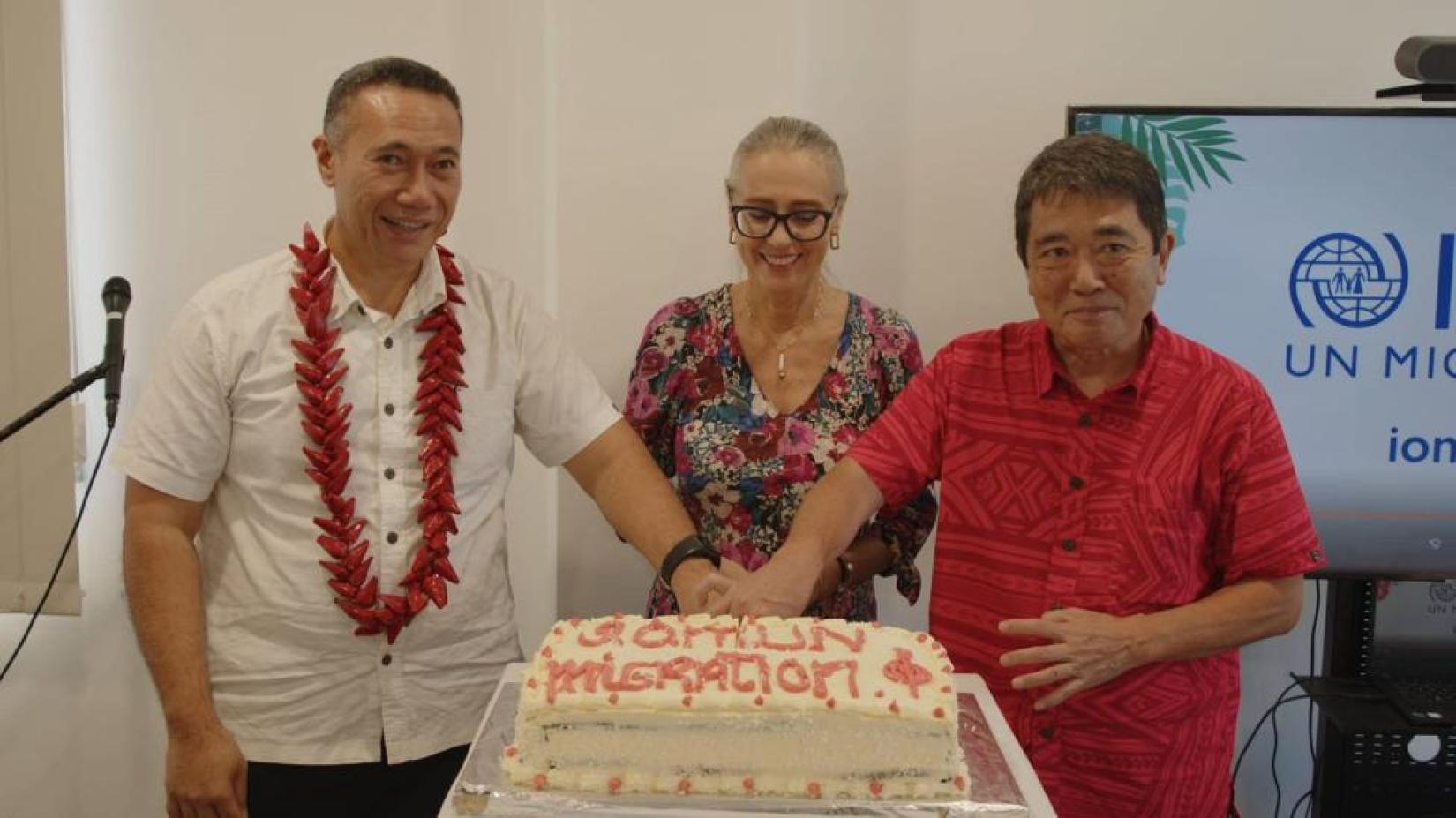 Apia – Pacific socio-economic recovery from COVID-19 will be strengthened through safe resumption of border management operations and enhanced seamless border management infrastructure technology, equipment, and improved capacity.
As such, the International Organization for Migration (IOM) has launched a project to improve border control capacity and response to infectious diseases in Pacific Island Countries. The Government of Japan has provided over USD 6.9 million to fund the project, which will see IOM working closely with the Pacific Immigration Development Community (PIDC) and the Governments of the Republic of the Marshall Islands, the Federated States of Micronesia, Papua New Guinea, Samoa, the Kingdom of Tonga, Tuvalu, and Vanuatu.
Peseta Noumea Simi, Chief Executive Officer, Samoa Ministry of Foreign Affairs and Trade, said "we are a partner, a country, not just a recipient" at the event launch.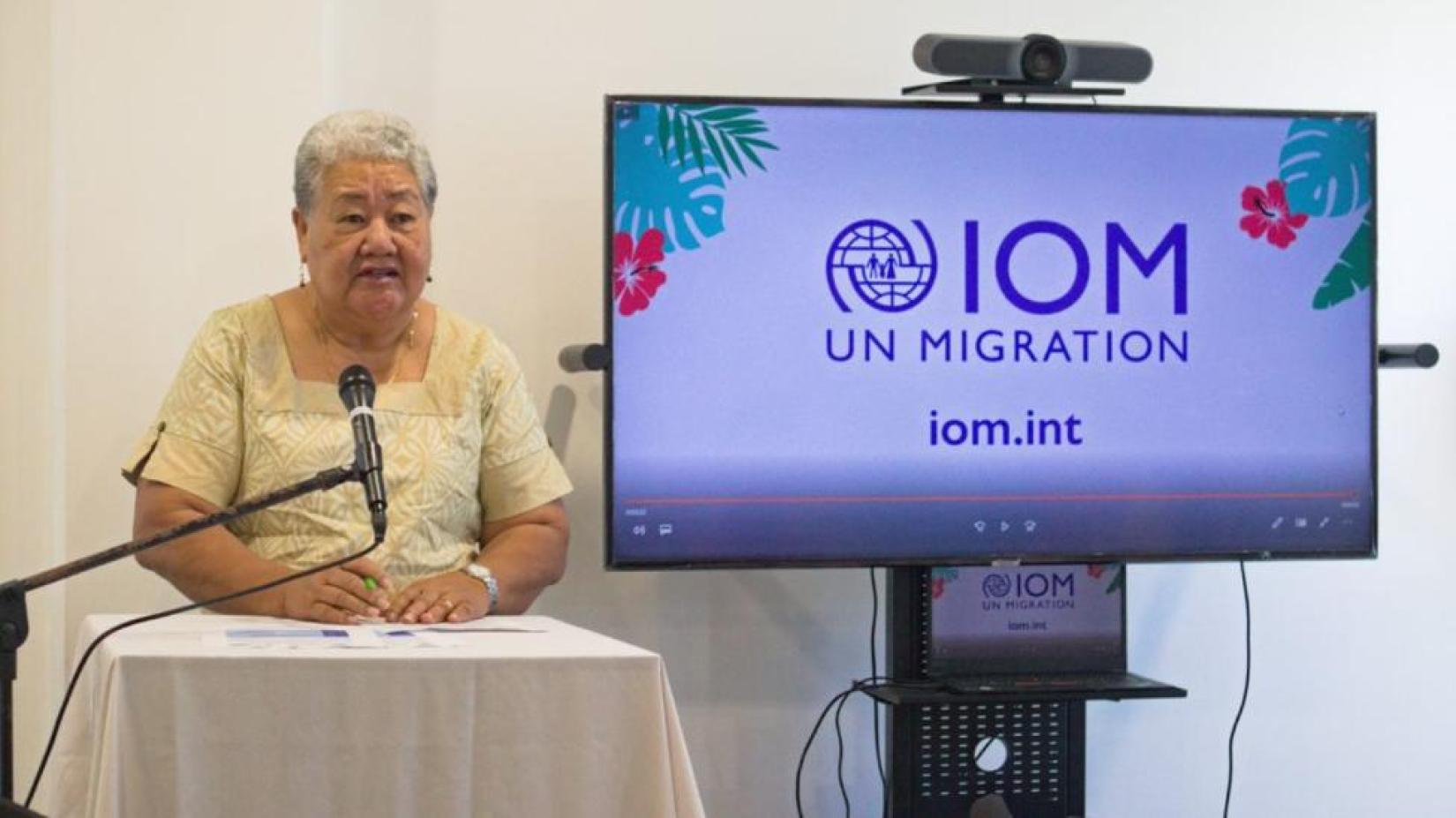 At the launch event, Ambassador of Japan to Samoa, Keisuke Senta, said "as the Pacific Immigration Development Community (PIDC) is located in Samoa, we are confident that Samoa will be a hub for this project. We firmly believe that the project will create opportunities for cooperation and exchange among border control authorities as well as to build a stronger sense of regional solidarity and resilience."
The project also marks the opening of the IOM Country Office in Samoa. IOM is pleased to open the Samoa Country office to better support the Government of Samoa as well as Pacific regional bodies based in Samoa. Across the Pacific region, IOM supports the countries to contribute towards enhanced resilience, governance, and sustainable development in the context of human mobility in the Blue Pacific.
"IOM is committed to supporting Pacific Island Countries in strengthening their capacity to respond to infectious diseases and promote safe and orderly migration in the region. We sincerely thank the Government of Japan for providing the funding for this project and for their ongoing support to Pacific Island Countries.," said Jacqueline Weekers, IOM Chief of Mission in Australia and coordinator to New Zealand and the Pacific.
On behalf of the United Nations Resident Coordinator, the UNDP Resident Representative, Jorn Sorensen, said "a positive probability of another pandemic dictates the need for a more proactive Pacific approach, not only to ensure mitigation of any future diseases, but also to dampen the potential negative economic fallout on the region".
Notably, the project also aligns with the 2050 Strategy for the Blue Continent, which will contribute towards building a resilient Pacific Region of peace, harmony, security, social inclusion and prosperity, that ensures all Pacific peoples can lead free, healthy and productive lives.
See also the IOM Pacific Strategy 2022 - 2026 and this video for more information.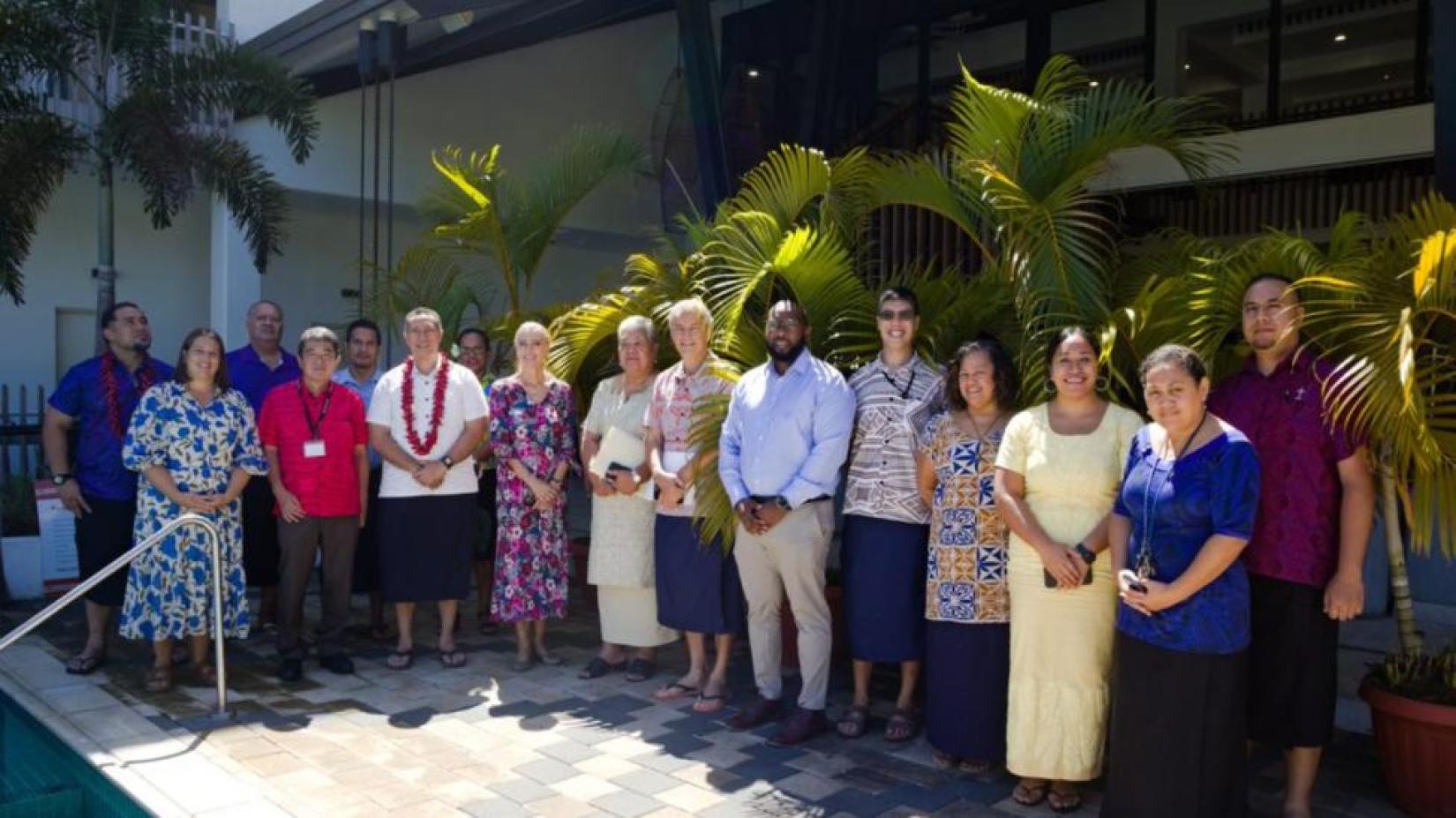 For more information, please contact Imogen Nicholls at IOM Australia Country Office with Coordinating Functions for the Pacific at inicholls@iom.int
UN entities involved in this initiative
IOM
International Organization for Migration