The Sustainable Development Goals in Cook Islands, Niue, Samoa and Tokelau
The Sustainable Development Goals are a global call to action to end poverty, protect the earth's environment and climate, and ensure that people everywhere can enjoy peace and prosperity. These are the goals the UN is working on in Samoa:
Story
09 April 2021
Samoa votes!
Polling was orderly and the queues good natured as Samoa began its day of national elections. Those who had voted already were proud to show off their purple thumbs – the result of indelible ink marked on those who have already gone to a polling station and voted - and a clear indication that someone has participated in a vital function of democratic governance. More than 128,000 Samoans are eligible to vote and voting is compulsory. There are 192 candidates standing, of whom 22 are women, contesting 51 seats for a five-year term in the legislative assembly. This election will see some changes to the electoral laws, which are aimed at improving transparency. Some of these changes include pre-polling for the elderly and disabled, and changes to the rules regarding political candidates transporting and feeding voters heading to the polls. Preliminary results of the election are likely to be announced tonight.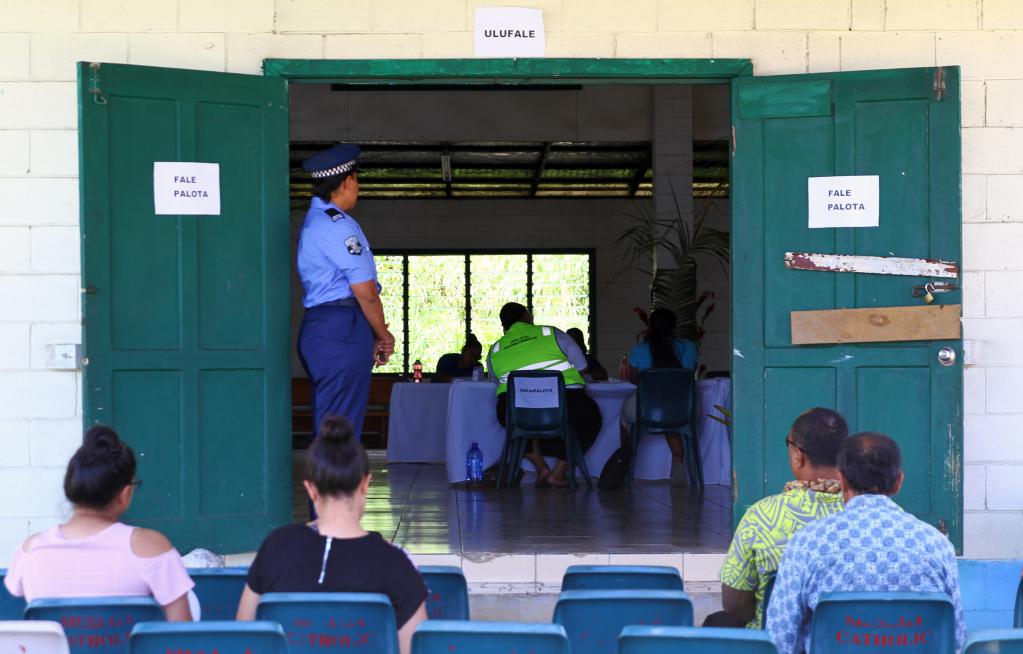 Story
10 February 2021
Drug use is a health issue – we need to decriminalize
Earlier
this month
, and in
December 2020
the government conducted operations that resulted in the confiscation of a total of 1,400 grams of methamphetamine at the border, smuggled from the US. The law enforcement officials (from the Ministry of Customs and Revenue and the Ministry of Police and Prisons) that intercepted these drugs deserve congratulations for their professionalism and skill. Meth is destructive and harmful - and it is good to see this potential threat removed from the community. As small as this bust is by global standards, 1,400 grams in a couple of months is a record for Samoa (there were only two convictions for methamphetamine possession in Samoa in 2017). Perhaps it is inevitable that we will see an increase in seizures. As COVID-19 ravishes the economy and exacerbates inequality, some may look to less than legal means to supplement their dwindling incomes, and drug use is known to increase in communities facing economic hardship. Governments need to work to reduce drug consumption – especially with respect to more harmful substances like meth and opioids, which have devastated poor communities around the world. For example, there were
more than 67,000
overdose deaths in the US alone in 2018. Thankfully, so far, Samoa has avoided this degree of harm. But while it is sometimes tempting to "crack down" (no pun intended) in the face of an emerging perceived threat, we must resist the urge to increase legal penalties. We should be decriminalizing drug use and possession. Drugs are a serious health and social issue, not a moral one. Reducing consumption requires a health and socially focused response, not moral panic. This must include carefully thought out laws that emphasize prevention, education and harm reduction. We need properly funded community based support services that help and protect vulnerable people, and assist them in escaping degrading and difficult circumstances. Stopping drug use will not be achieved through hastily drafted legislation that further criminalizes addiction. By discouraging the demand for drugs, we can actually be more effective in tackling drug trafficking and putting an end to the human suffering caused by increased consumption. This is not just my opinion – but the official policy of the
United Nations
,
the Global Commission on Drug Policy
, and multiple governments around the world. Canada, the Netherlands, Portugal, Switzerland, and numerous Australian and US states are among the
many jurisdictions
that have embraced the global trend towards less repression of drug users. A recent example of this is New Zealand's 2019
Misuse of Drugs Amendment Bill
, which gives police discretion to take a health-centred approach rather than prosecuting those in possession of drugs. Since its enactment in 1967, Samoa's Narcotics Act has only been amended twice, in 2006 and 2009 respectively. An
official report in 2017
says that these amendments "were inadequate to address the prevalence of drug-related issues in Samoa and the new developments in the evolving drug environment." There is a clear need to reform Samoa's ancient drug legislation, but we must reform in line with the best available evidence. Tougher prison sentences have not been shown to deter possession, reduce offending or diminish the social or health issues associated with drug use. They have only been shown to intensify and complicate these problems. Calling for decriminalization is by no means an endorsement of drug use – but an appeal to look towards the evidence. Samoa has been a willing participant in the global "war on drugs" – adopting the broken criminalization model for more than 50 years. (If you are fighting a "war" for more than five decades and you haven't "won," you need to reassess your strategy.) Prohibition has only succeeded in creating an illegal market ruled by violence, corruption and insecurity. Samoa must adopt better practices and distance itself from the failings of this ideologically-driven approach. Originally published as an op-ed by Simona Marinescu, United Nations Resident Coordinator, Cook Islands, Niue, Samoa, and Tokelau - in the Samoa Observer - 10 February 2021.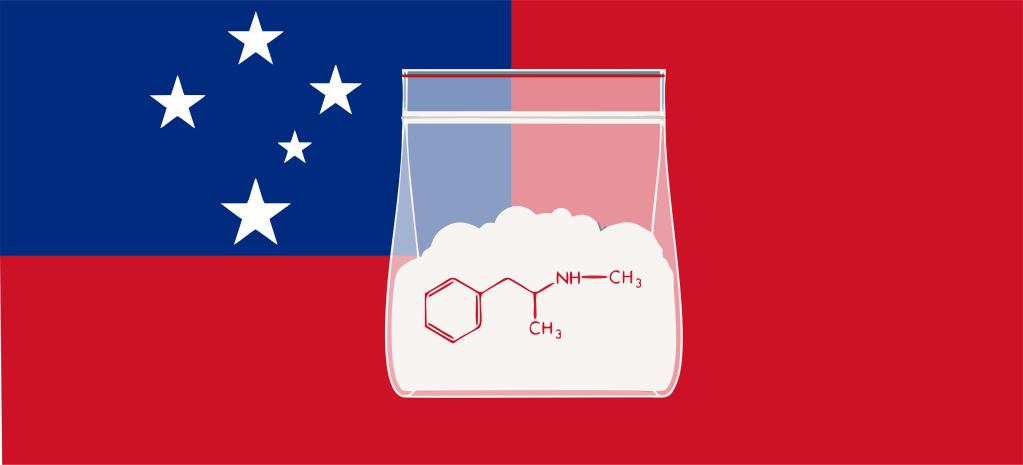 Story
02 February 2021
UN will review Samoa's human rights record this year
The Geneva based
Human Rights Council
will conduct its third "
Universal Periodic Review
" (UPR) of Samoa's progress on protecting and enforcing human rights at a special meeting to be held later this year. The UPR is a routine process by which the Human Rights Council, (an intergovernmental body made up of 47 United Nations Member States elected by the UN General Assembly), cross-examines government officials on their rights record. Samoa's third UPR will take place in November 2021 most likely via video link. A series of reports will be submitted to the Council including from the United Nations, the independent Human Rights Institution in the
Office of the Ombudsman
, the government, NGOs and civil society. These will detail the official and public perception of how human rights are enforced in the country – and where access to rights is lacking. The UN in Samoa is writing its report now, to be submitted by 25 March.
Samoan individuals and organizations will also have an opportunity to submit to the Human Rights Council during this UPR find out how here.
The reports and the review will reflect on progress made since the
last UPR (in 2016)
that made 129 recommendations. Ninety one (73 percent) of these recommendations were "supported" by the Government of Samoa, while 38 were "noted." Additionally, the reports will highlight any emerging issues from the 2016 UPR that affected or have the potential to affect people's full exercise of human rights. They will include an analysis of whether or not Samoa is aligned with international standards on human rights, and how well Samoa is doing in terms of protecting and enforcing the rights of children, women, people with disabilities, and the LGBTQI community as a result of the ratification of five major human rights treaties, including: The
Universal Declaration on Human Rights
The
International Covenant on Civil and Political Rights
The
Convention on the Rights of the Child
The
Convention on the Elimination of All Forms of Discrimination Against Women
The
Convention on the Rights of Persons with Disabilities
. Samoa's Constitution guarantees certain fundamental human rights, including the right to life, personal liberty, a fair trial, religious freedom, freedom of speech, freedom from inhumane treatment, freedom from forced labour, freedom of assembly and free association, freedom of movement and residence, individual rights regarding property, and freedom from discriminatory legislation. However, while the country's rights record is generally well respected on a global level,
the last review
noted several issues remain. Of prominent note was the fact that gender equality advances at a low pace due to Samoa's patriarchal culture, and women's poor access to employment, property, credit and bank loans. The review also urged the government to act urgently to reduce gender-based violence – which continues to occur at high levels. Other challenges likely to feature in the upcoming review include the measles crisis in 2019, which may have highlighted inequalities in the provision of healthcare, and the socio-economic impact of COVID-19 in 2020 and the resulting increase in inequality and poverty. Progress on reporting on ratified treaties as well as recent legislative changes including the package of laws adopted in 2020 (the Land and Titles Court Bill 2020, the Judicature Amendment Bill 2020 and the Constitution Amendment Bill 2020) will also be analyzed in the UN report from a human rights perspective. This is will be the third time that Samoa's rights record has been reviewed through this process, with previous reviews occurring in 2011 and 2016. In preparation of the UPR report, the Government of Samoa launched on 27 January national consultations with key duty bearers in a meeting of the
National Mechanism on Implementation Reporting and Follow Up that reviewed the process of development of the national report to the HRC, which is due on 9 August.
Find out how to make a submission on behalf of yourself or your organization.